CONFERENCE "DIGITAL TRANSFORMATION SMEDX BUSINESSES" LAUNCHING THE SUPPORTING SMALL AND MEDIUM BUSINESSES WITH SUCCESSFUL DIGITAL TRANSFORMATION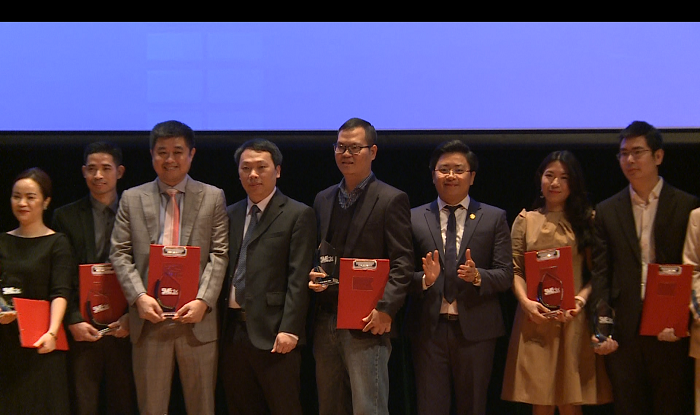 On 29 January 2021, the conference of digital transformation for SMEDx businesses held at 2nd floor, Vietnam Telecommunication Authority Building (VNTA), no 68 Duong Dinh Nghe, Yen Hoa ward, Cau Giay district, Hanoi.
With the participants in this important event:
- Deputy Minister Nguyen Huy Dung- Deputy Minister of Information and Communications
- Mr Nguyen Trong Duong- Deputy Director of Department of Computerization
- Mr Nguyen Kim Hung- Chairman of Kim Nam Group, Deputy Director of Institute of Science of Small and Medium Enterprise Management
- Representative of VCCI
- Presses agency report the event.
In the situation of Covid-19 pandemic returns to Vietnam and it is forecast that there may be more complicated developments than in the previous period, while the Tet holiday is coming soon and it is also the peak occasion for SMEs to promote service and business activities. Understanding the difficulties of SMEs businesses, the steering committee decides to complete and launch the connection portal urgently for businesses to immediately register for digital tools to support productivity, business operation in the situation of pandemic distance.
The current "pain" of small and medium businesses is that there is no output, the traditional market is narrowed due to the distance, the dependence on intermediaries, at the same time, still having to pay the maintenance fee. The digital transformation of businesses is quite "slow".
In the talkshow with Vietnamese Small and Medium Businesses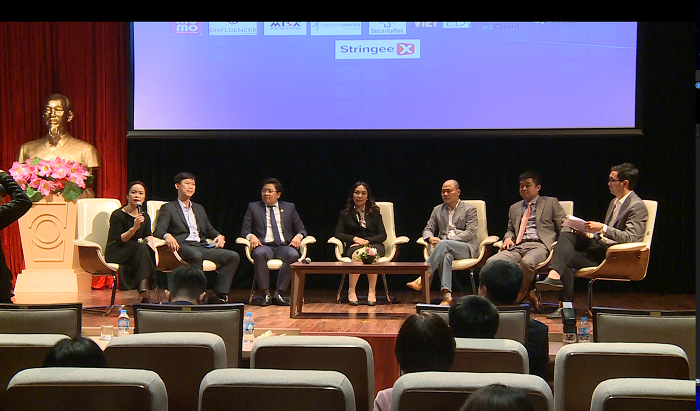 Representatives of Vietnamese Small and Medium Businesses, Deputy Director of Institute of Science of Small and Medium Enterprise Management- Mr Nguyen Kim Hung, Chairman of Kim Nam Group expresses the problem that the businesses are still slow in the digital transformation processing.
- Businesses in tradition are still limited in accessing digital transformation, the digital transformation has not been paid much attention
- Business condition, institution and environment in provinces are different from in the big cities.
- Businesses do not know where digital transformation starts
Chairman Nguyen Kim Hung also offers the solutions for digital transformation with businesses:
- Need to change the mindset about digital transformation
- Online training, applying the foundation to businesses
- Directly support businesses in technology, open up digital transformation thinking
The businesses digital transformation platforms are implementing their missions that are introduced for SME community to try, experience and use. Chairman Nguyen Kim Hung also affirmed that the following foundations are solutions to help businesses digital transformation quickly:
- E-Office Solution
- Internal training activities
- Business management and operation solution
- Build E- Commerce solution
- Automation Sale- Marketing- Customer service solution
- P2P Lending platform capital connection solution
He also affirmed that these are the Make in Vietnam digital platforms and will together with Ministry of Information and Communications father, evaluate, select carefully and will be widely applied in business in our country in the near future. Since then, changing cognition, changing thought and action strongly, participating more effectively in promoting the digital economy, society, and promoting of perfection of the digital nation.
Kim Nam Group- Build a smart city successfully for SMEs: