Kim Nam Group and cultural message from lunch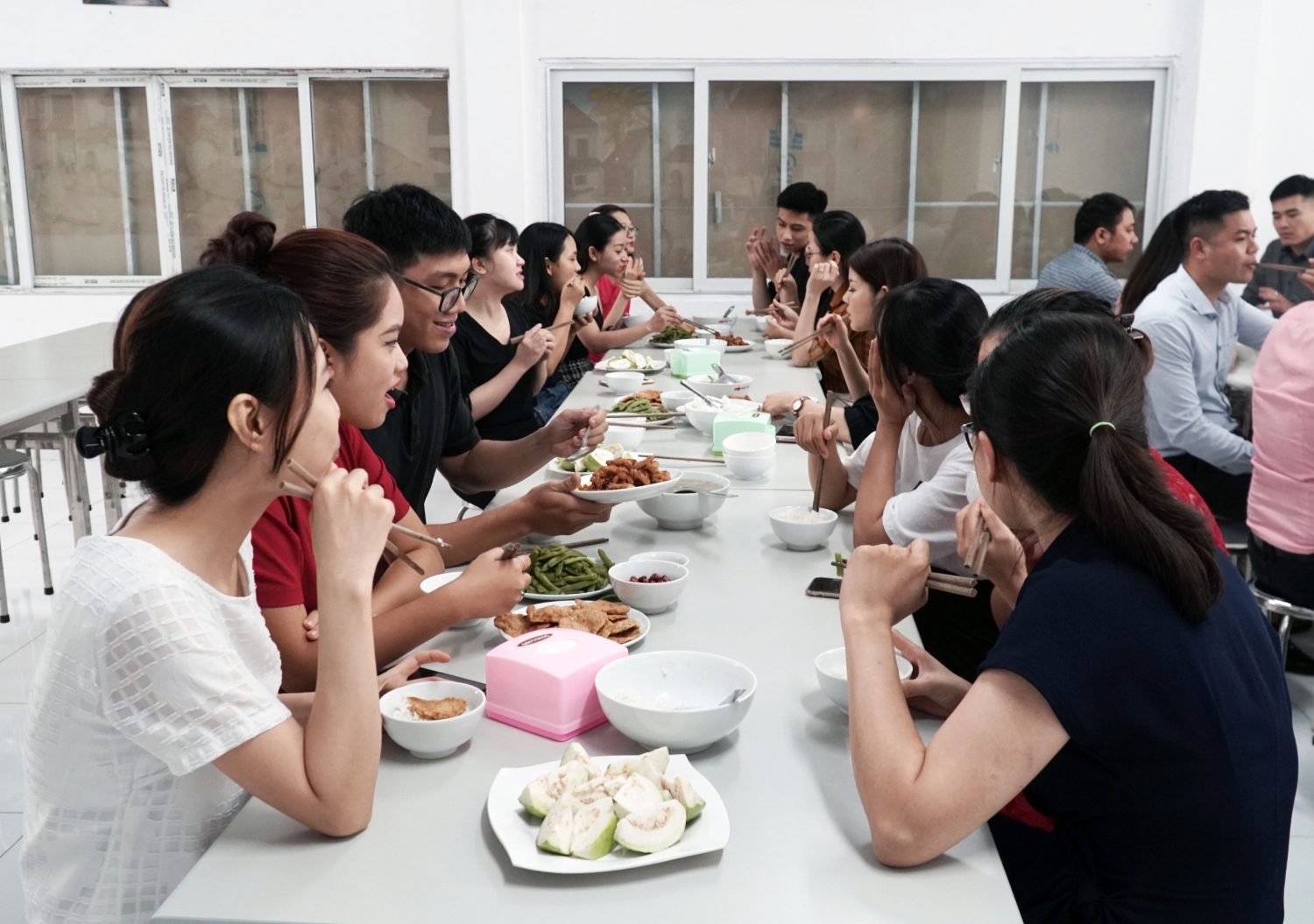 Kim Nam's love and emotions at the "collective meal" of the staff is a beauty that not everywhere. This is not only a cultural feature but also a place of connection. Kim Nam Group with cultural orientation according to Chairman Nguyen Kim Hung always thinks: "Is what remains after the forgotten things".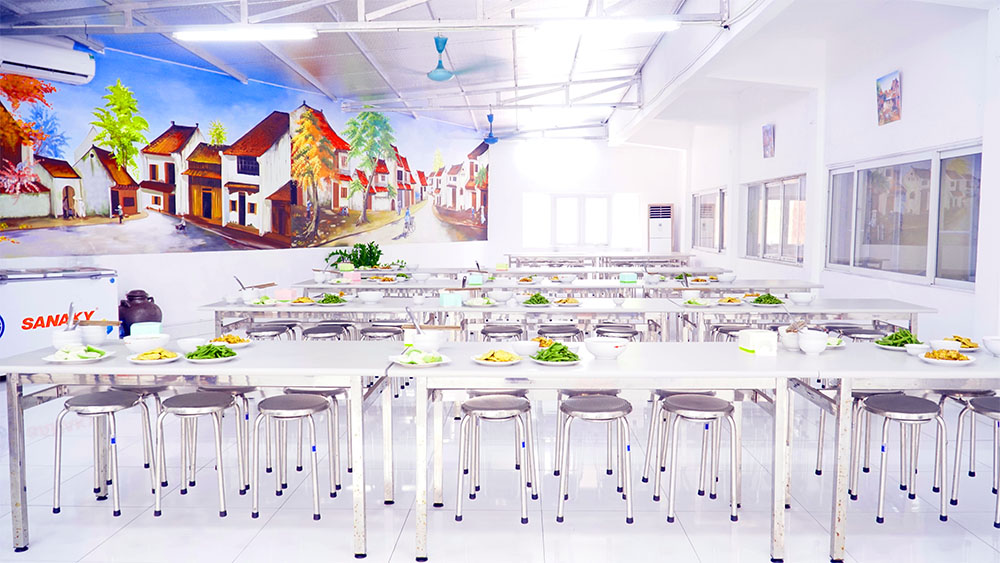 Kim Nam people are always proud of being a team of solidarity, enthusiasm and concern for each other in work as well as in everyday life. An important factor contributing to bringing people closer together in a common house is built up from the Vietnamese cultural identity, cozy, simple lunches, like a family.
Chairman Mr. Nguyen Kim Hung, who has always cared about the health of employees with the motto "Having health means everything", has built a spacious lunch canteen and supports each meal every day for employees to have a full meal and rich in nutrients.
The chef's bright smile is in charge of the meals of more than 100 Kim Nam office workers
Organizing and maintaining lunch for the Group's employees is only a normal thing, but it is a practical action showing the concern of the Group, the Chairman, the Trade Union Committee and the administration and personnel.
At 12:00 noon, all employees of the Group rest and go down to the cateen for lunch at the Group. This is a very meaningful and happy time.
Everyone enjoyed the dishes that the chef with delicious cooking with a variety of dishes changed by day.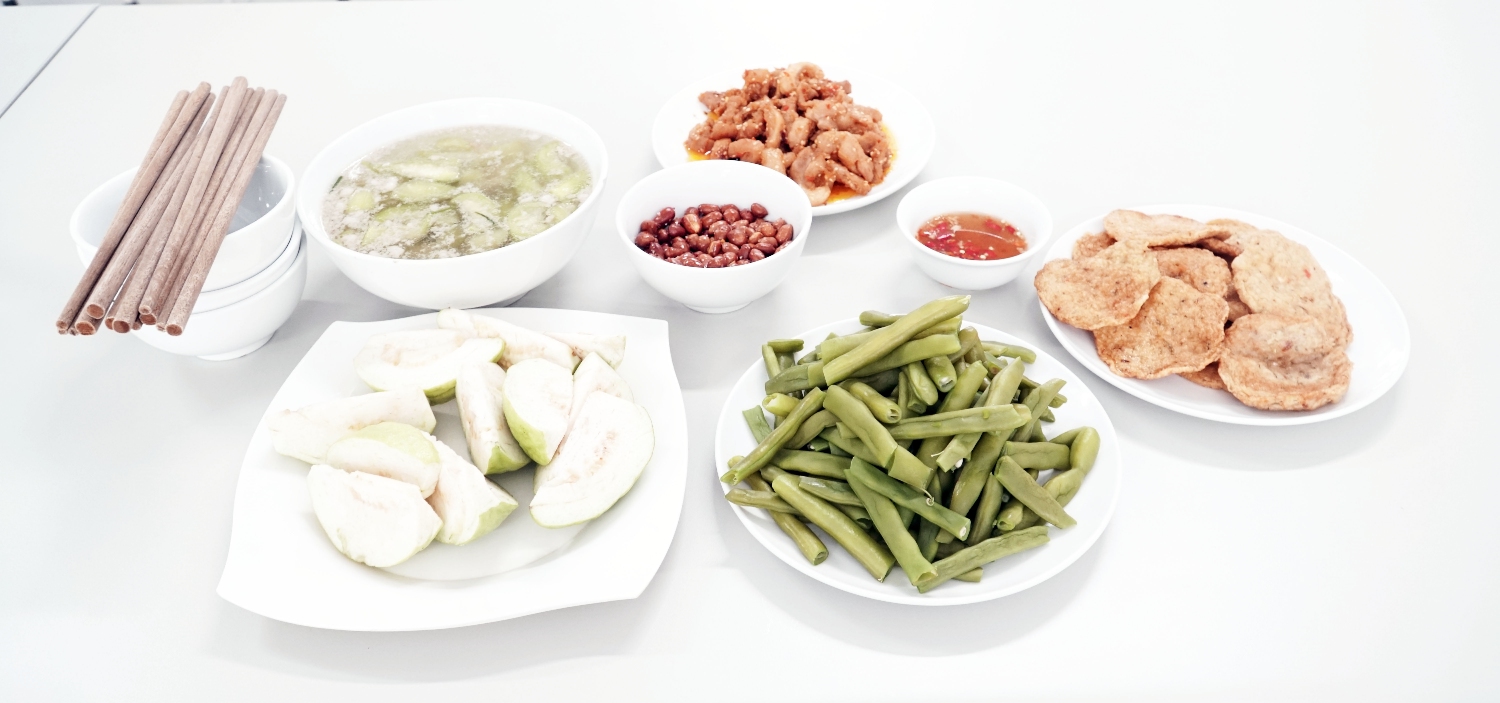 There is no need for elaborate decoration as well as a delicacy, but everyone is happy, chatting and enjoying a delicious lunch. The meal is simple but it is full of nutrition and ensures the health of the body to function and work hard. There was fish , meat, and the other day, the dish was exchanged with delicious shrimp and shrimp. The dishes are very delicious because there are also warm feelings like family. This is a feeling of peaceful happiness that can not be found everywhere. Not only providing the body protein, but each meal also has a fruit rich in vitamins so that each employee can fully load the necessary substances for the body.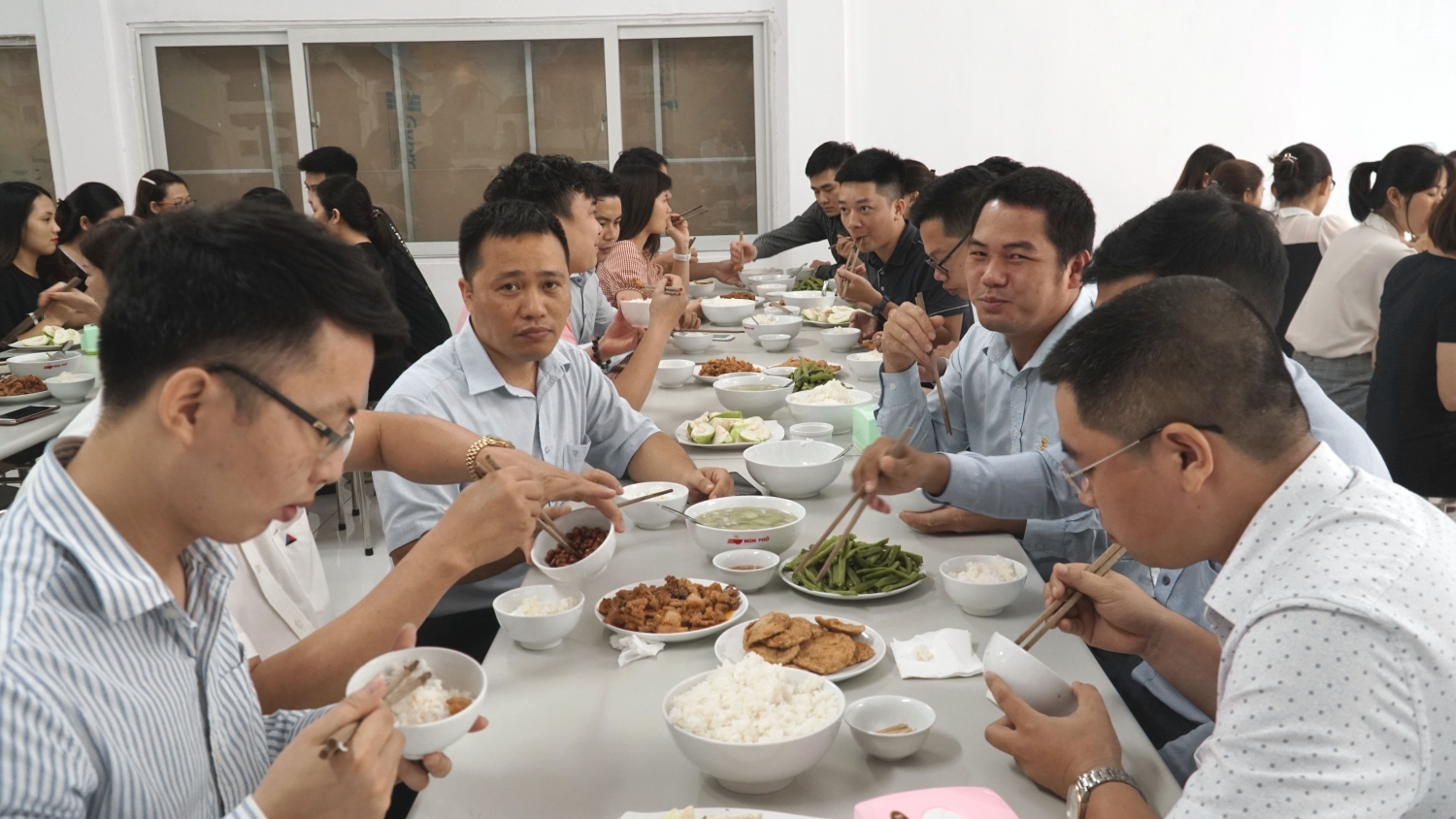 The lunch was filled with the emotions of the staff
While the friendly atmosphere envelops everyone, everyone recharges after stressful working hours. A friendly lunch helps the members of Kim Nam Group get closer together, so the employees of the Group always consider this the second home and their colleagues are sincere and loyal brothers and partners.
Chairman Mr. Nguyen Kim Hung and Human Resources Department, Trade Union Committee always care deeply for employees, thereby it is created motivation for everyone to work together to strive for the common goals and duties of the Group as the right vision and mission. Thank you for the group meals "Delicious in your mouth - Sweet spirit" in Kim Nam Happiness journey.